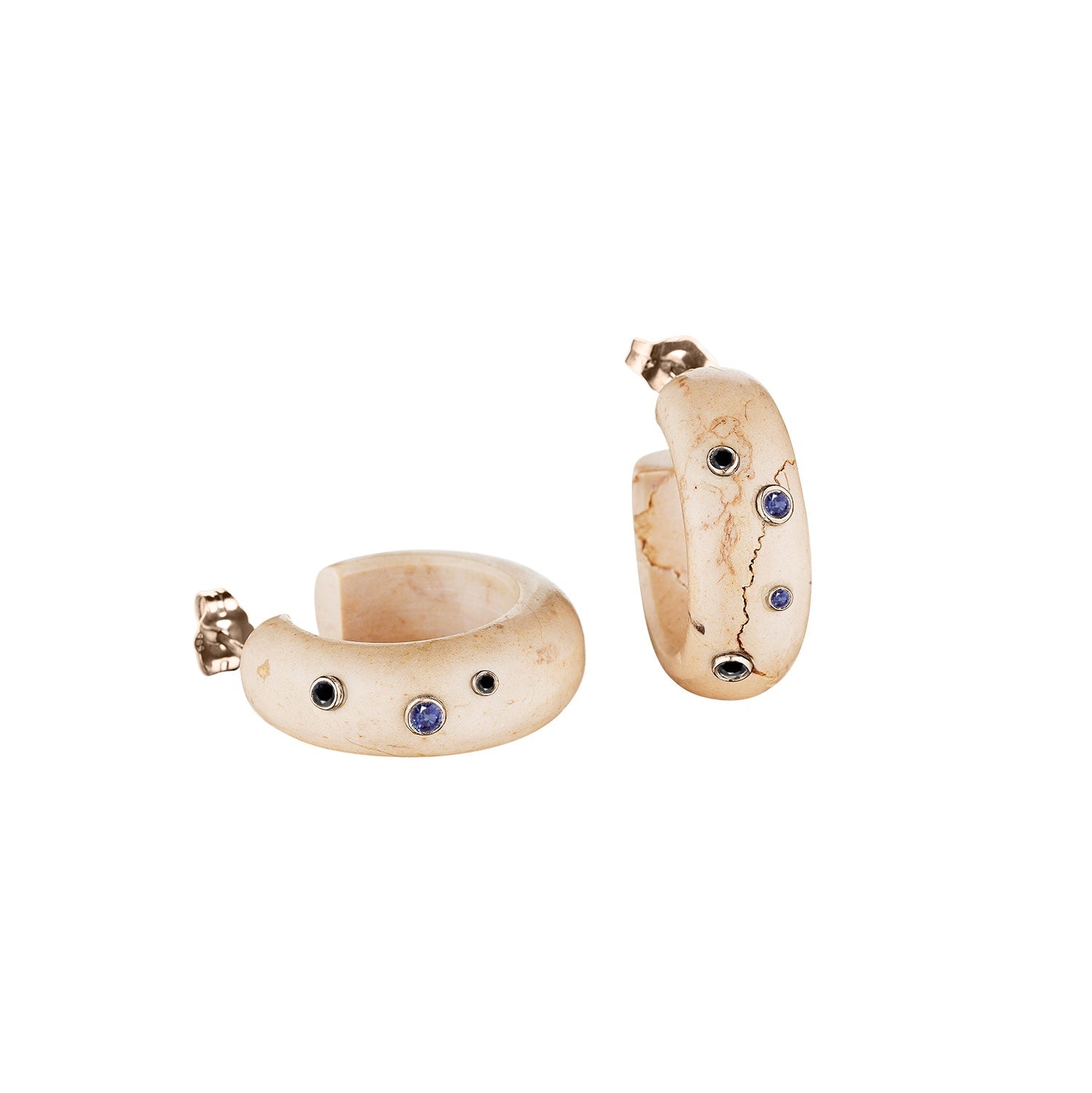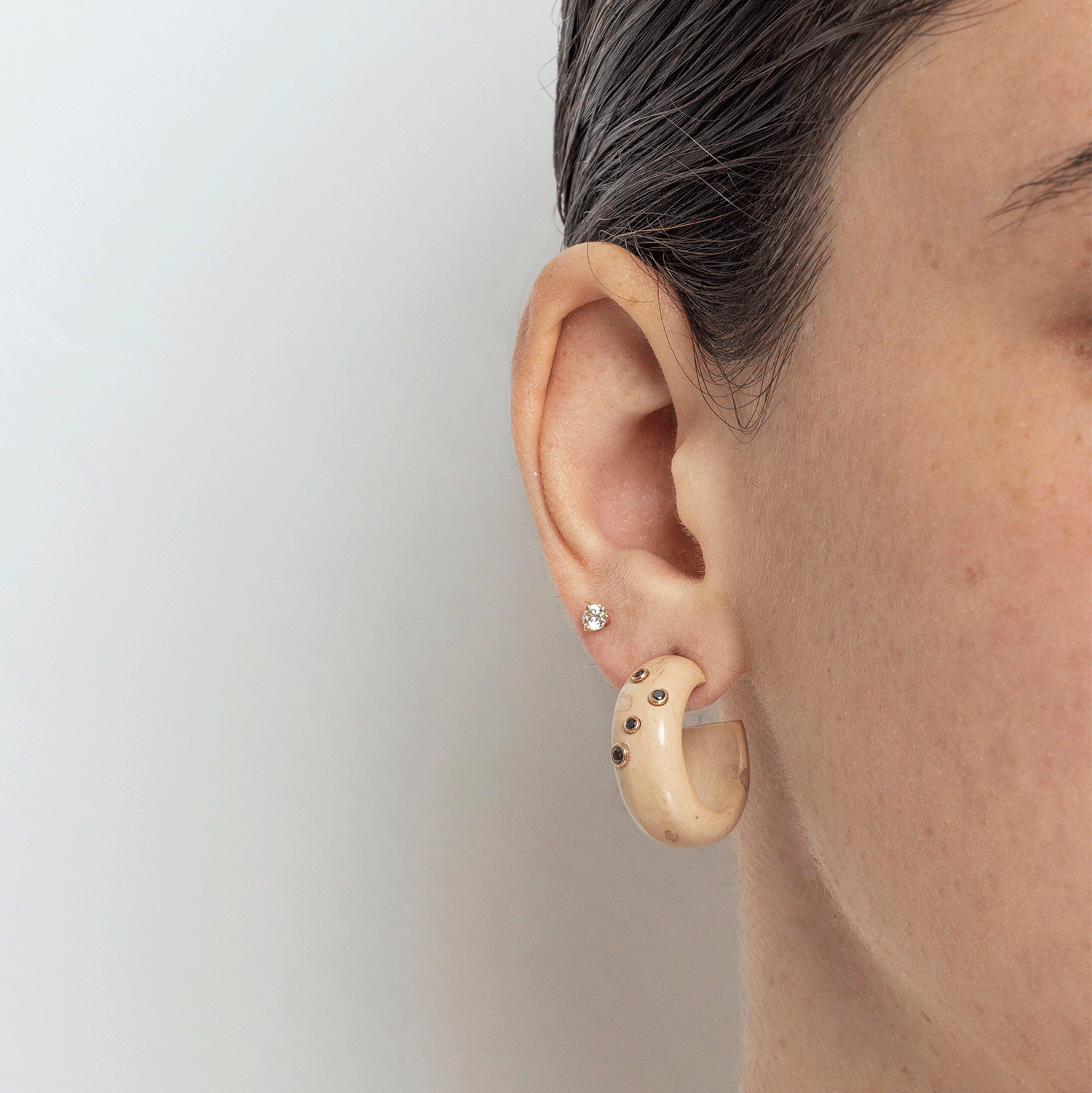 Baby Pink hoops & Fine Jewelry! What more can we say? Deep and earthy pink marble with a touch of color and a bit of asymmetry because you are unique, after all. Hand carved natural stone, a total of 7 diamonds, all set in 14K gold bezels.
 if you wish to customize this item contact us or try it for yourself here! 
MY DNA
Diamond:  7 Black diamonds and sapphires = 0.07ct (referring to pair) 

*Double safety butterfly clasp
Size & Fit
When referring to earrings, you can absolutely rely on the model image to see the proportions. (These are slightly larger than other earrings in the collection)
As for 'fit', all earrings are extremely lightweight and easy to wear.