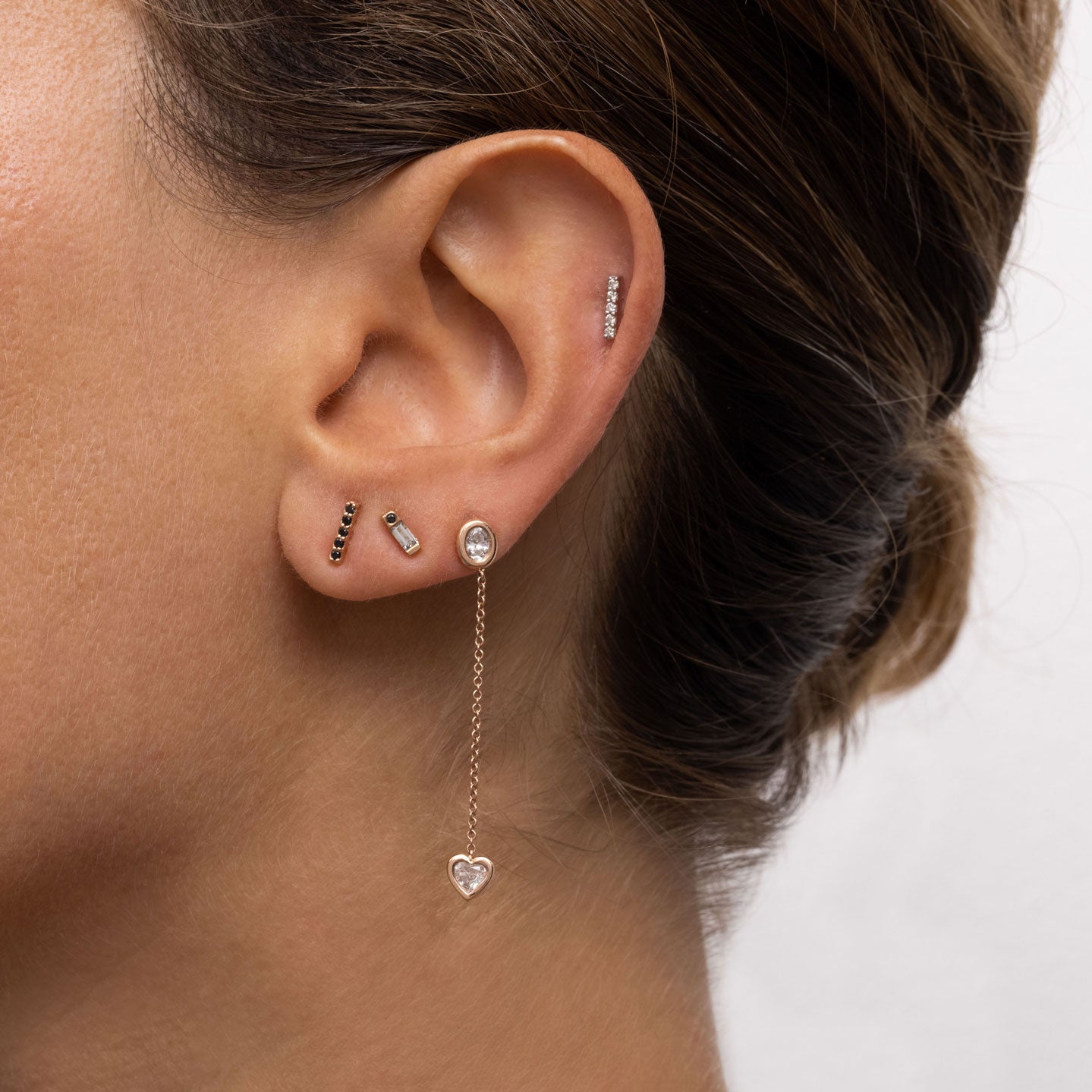 We were always into the 90s then why stop now? These earrings make us feel like Love and sunshine on a Saturday in Washington Square Park! Fun flirty and filled with gold and diamonds, what more do you need? 
if you wish to customize this item contact us
MY DNA
Length- Total length 4.5cm

2 Natural Diamonds (Oval & Hear shaped) = 0.40ct

*Double safety butterfly clasp
Size & Fit
When referring to earrings, you can absolutely rely on the model image to see the proportions.
As for 'fit', all earrings are extremely lightweight and easy to wear.