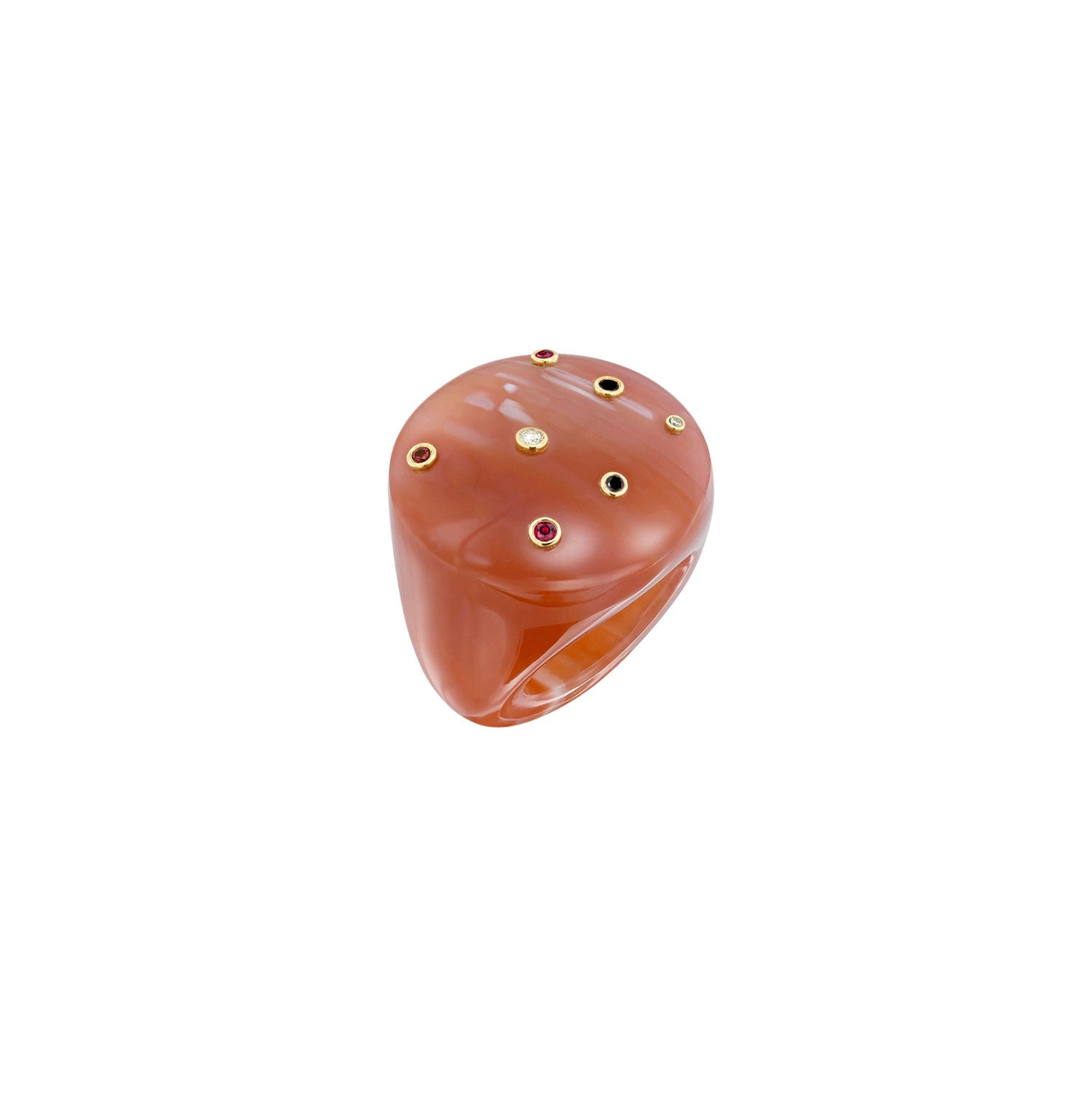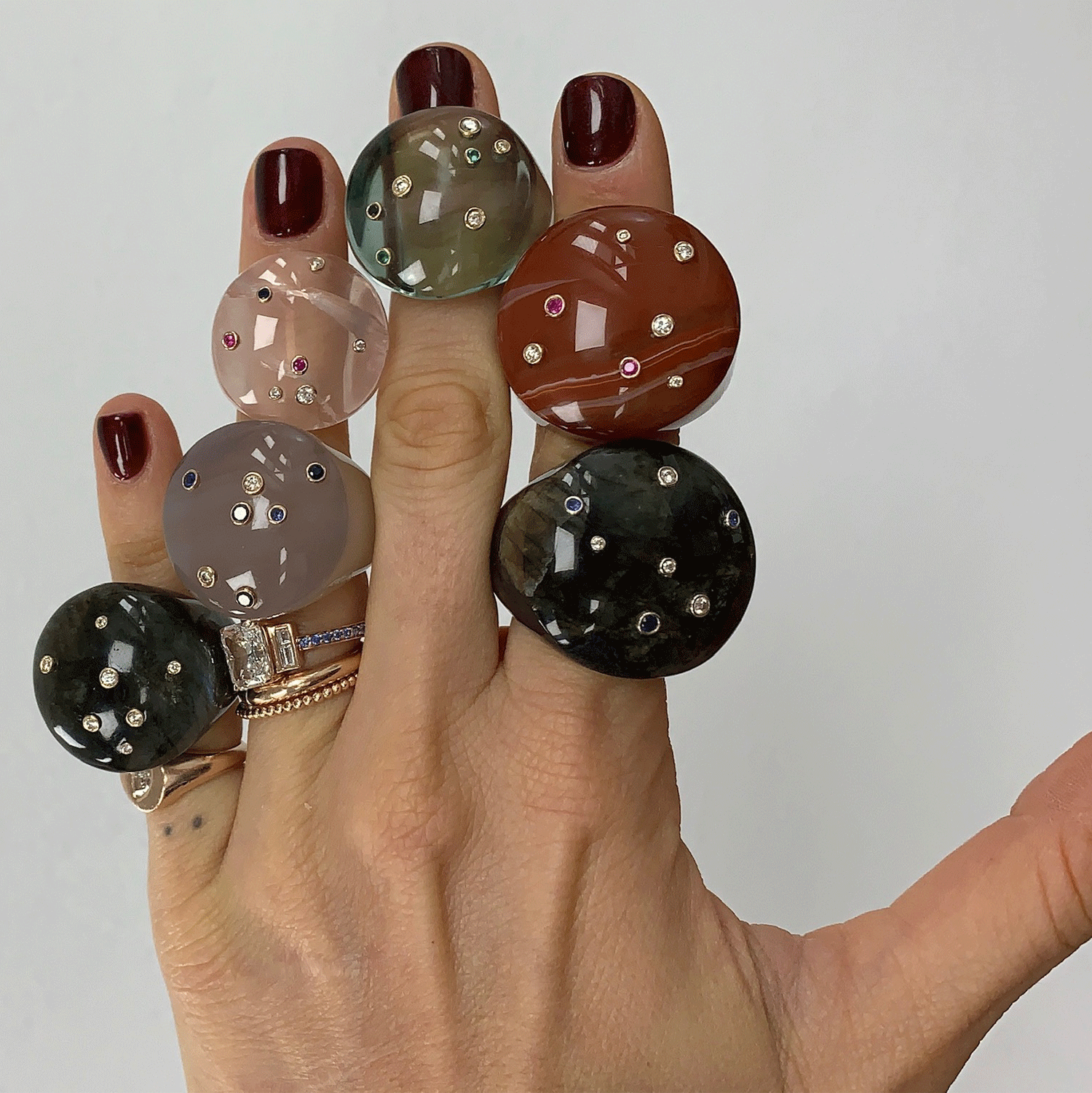 Carnelian Mini Sky Bubble
Sometimes we really nail it! This color combination is one of our favorites the red stone carved to the perfect bubble adorned with 14k yellow gold bezels with white diamonds it's just the perfect combination! *Please keep in mind these are natural stones and vary in shape and color! EACH RING IS A ONE OF A KIND (Just the way we like it!)
 * Please keep in mind these are natural hand-carved stones and they vary in color.
 * When placing an order you can request for customized specifications such as size and color shades.
if you wish to customize this item contact us or try it for yourself here! 
MY DNA
7 Red ruby, black diamond and white diamonds = 0.10ct
Measurements: Height (from finger) 10mm
Diameter 20mm
Thickness of band: 3-4mm
Size & Fit
Ring sizes are individual and can only be taken by you.

Carnelian Mini Sky Bubble