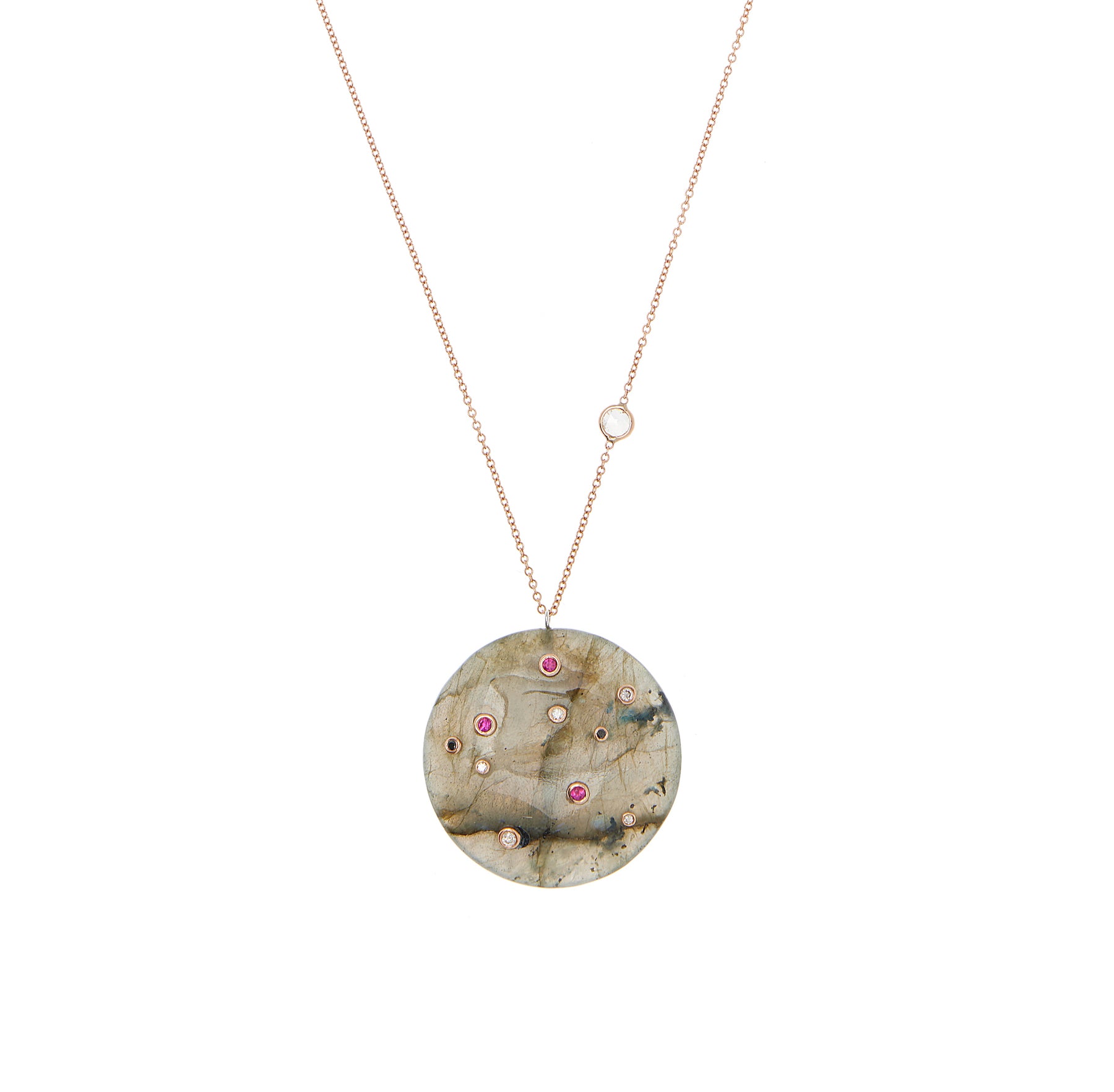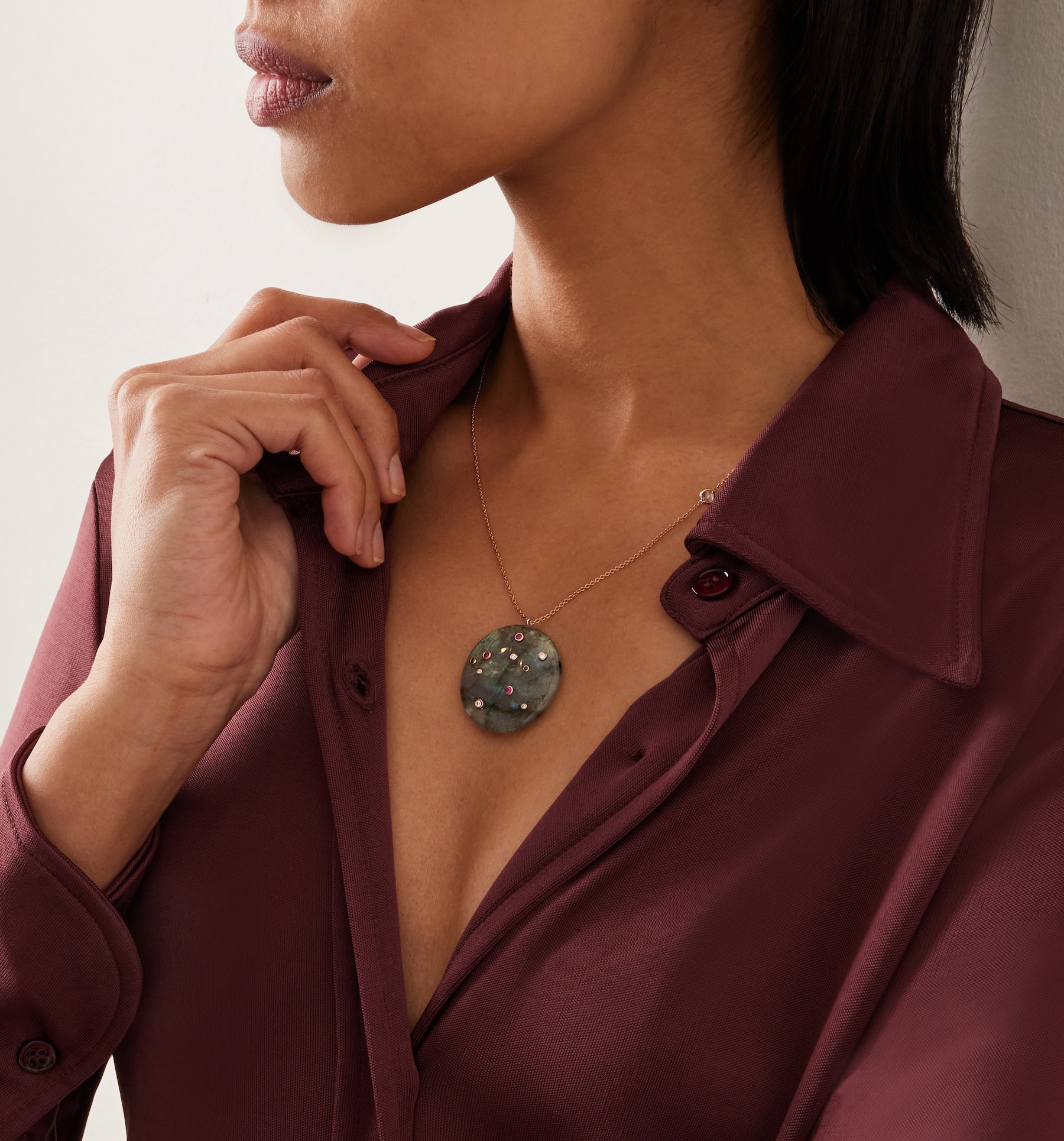 Constellation of Labradorite
Inspired by the stars themselves, this necklace is made from Pink Marble with 14K gold handmade bezels, set with 10 diamonds (in 4 variations of sizes) natural diamonds that sparkle just like the stars. For some extra style, we added a side diamond that is set directly on the chain.
* Please keep in mind these are natural hand-carved stones and they vary in color.
* When placing an order you can request for customized specifications such as size and color shades.
if you wish to customize this item contact us
MY DNA
Diamonds- 10=0.14ct + 1 Rosecut diamond=0.10ct
Stone Diameter- 20mm - 25mm
Stone thickness- 5mm
Size & Fit
Looks great layered with other necklaces!
Constellation of Labradorite