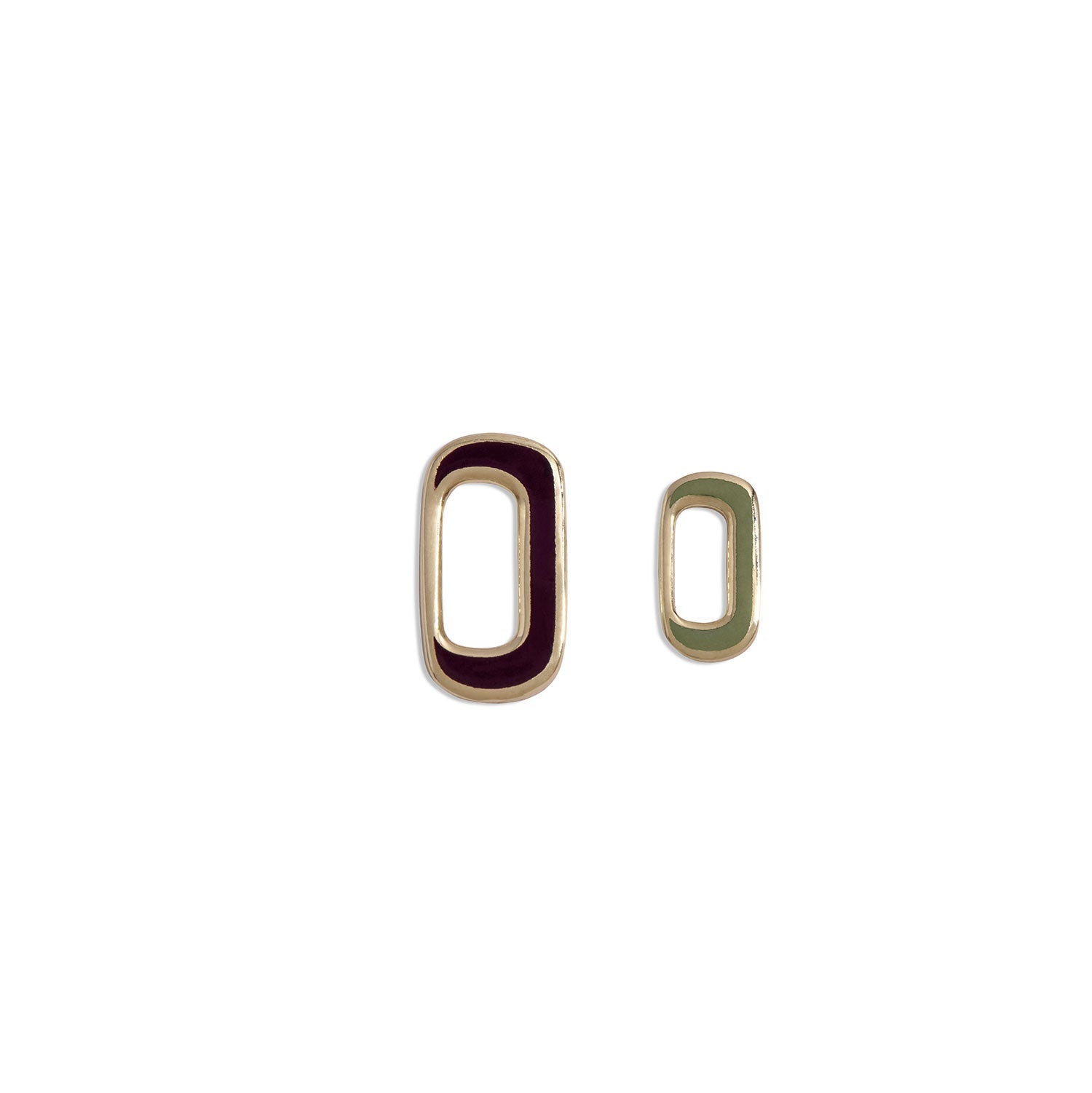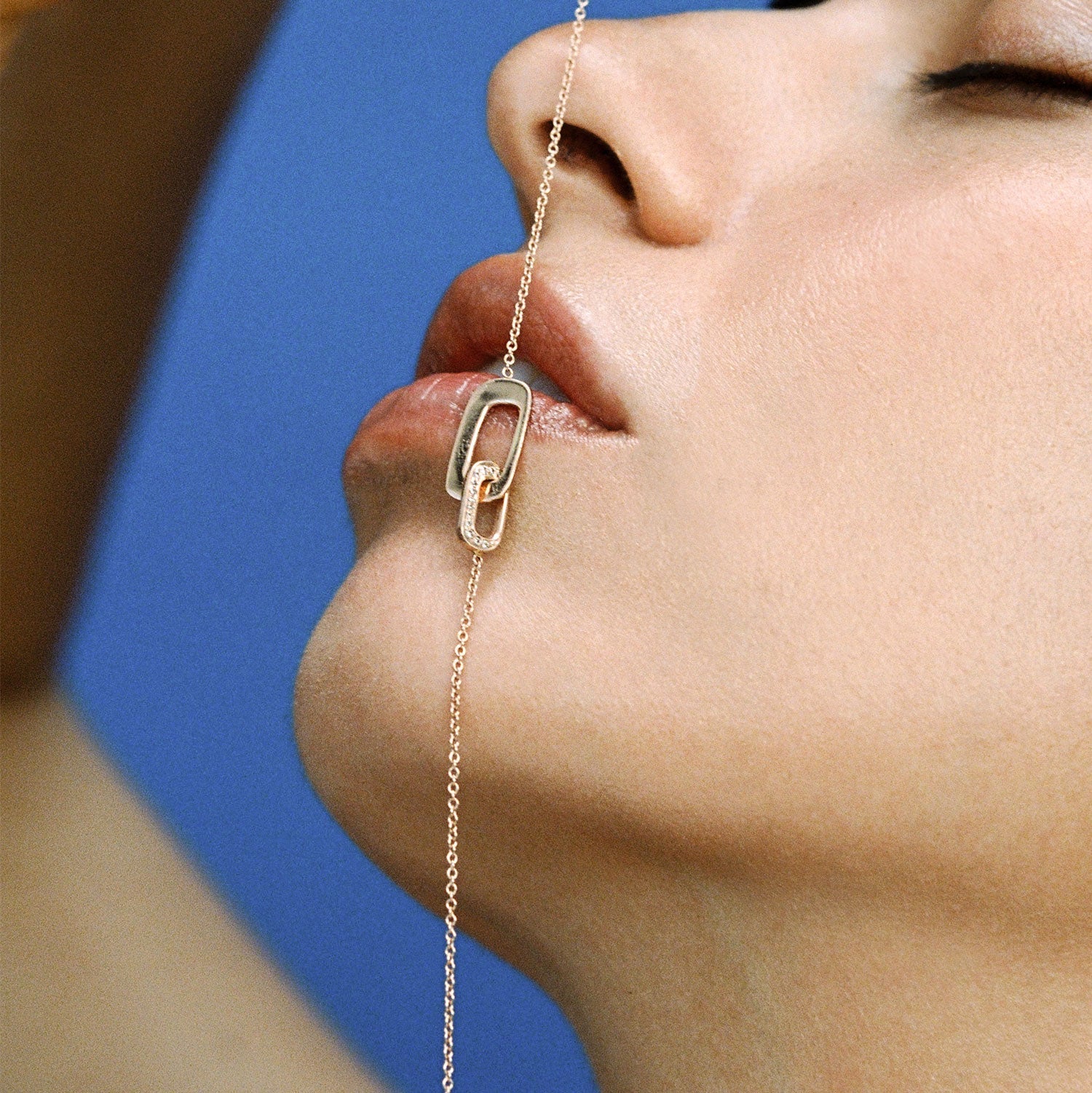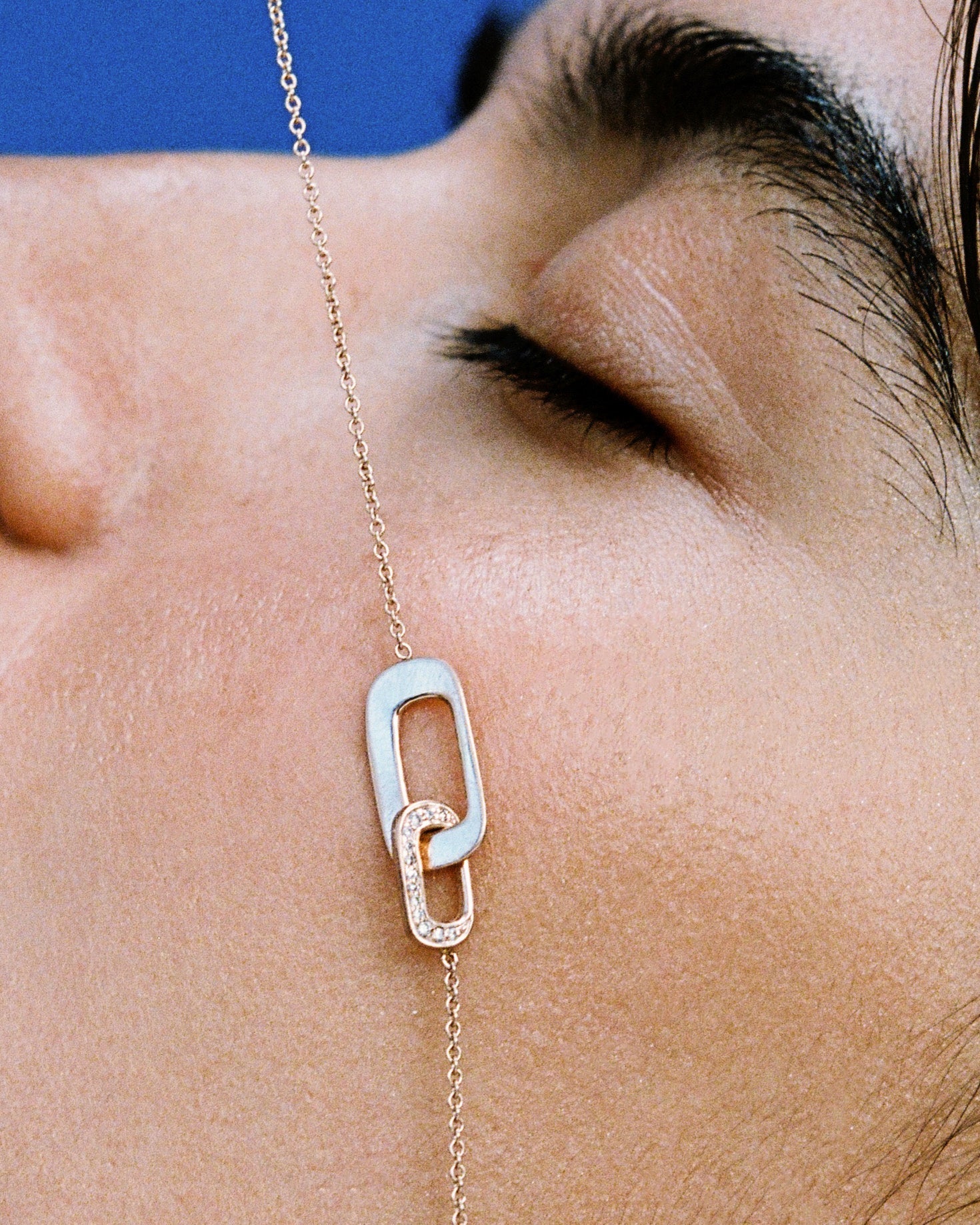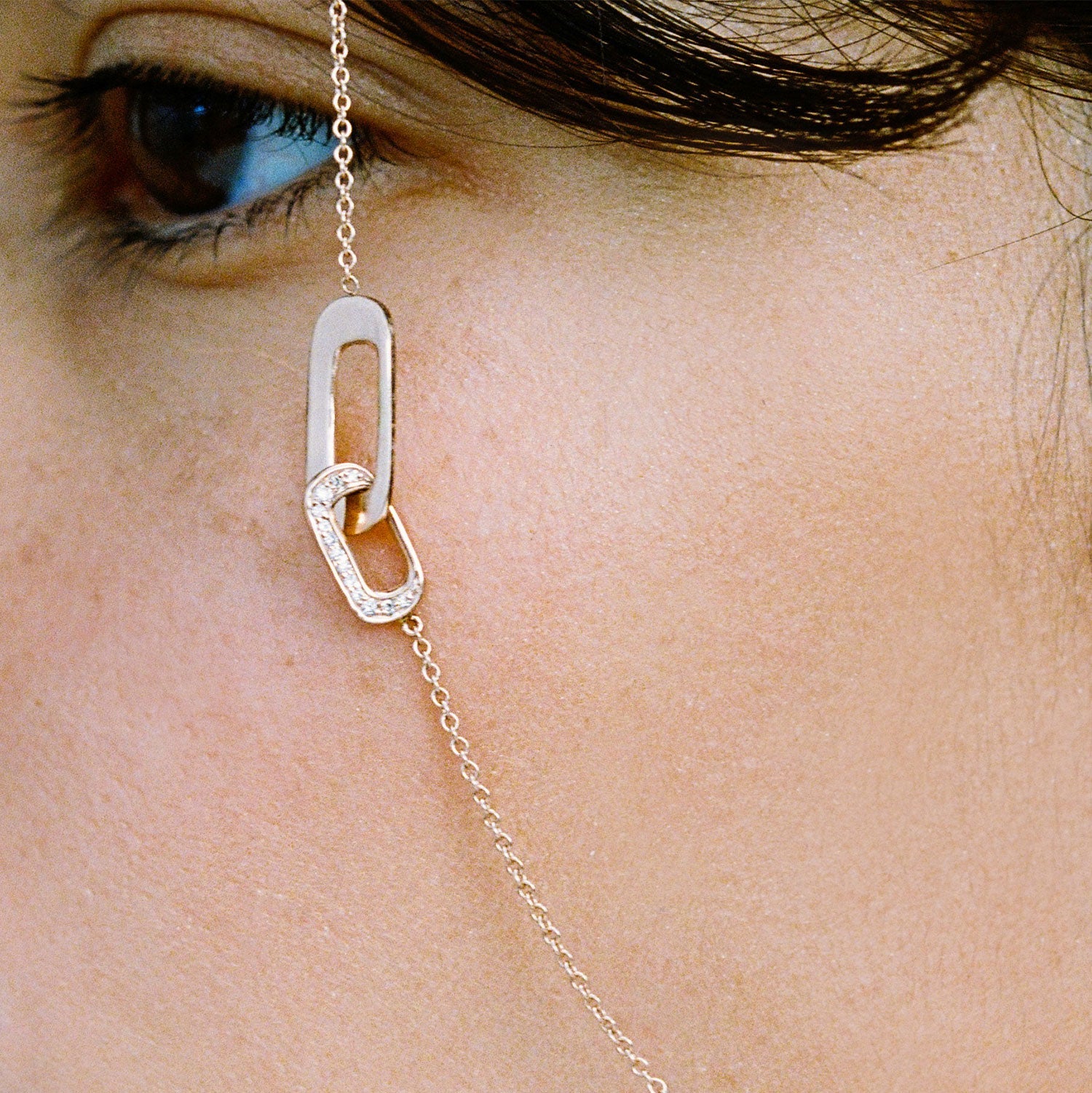 kaleidoscopic ceremony link S
Each and every one of us has a role in this web of life, we hold each other, but we can also stand on our own. That special meanings & energy are infused into the gold of this link. A tremendous amount of thought and craftemanship was put into the shape of our links, which are hand-polished & soldered to one another. Each link can symbolize something significant in life, a loved one, a special date, birthday or any life event. You can play with the number of the links and with their add-ons like diamonds or enamel and give it your personal interpretation. This asymmetric link is colored with enamel of your choice, out of Bleecker & Prince color palette. As itself, it is a beautiful element, and together with other links, it becomes wearable art.

if you wish to customize this item contact us 

MY DNA
Gold Weight: 0.5g
Measurements:
height: 10mm, Width: 5mm

*Double safety butterfly clasp
Size & Fit
All earrings are extremely lightweight and easy to wear.
kaleidoscopic ceremony link S