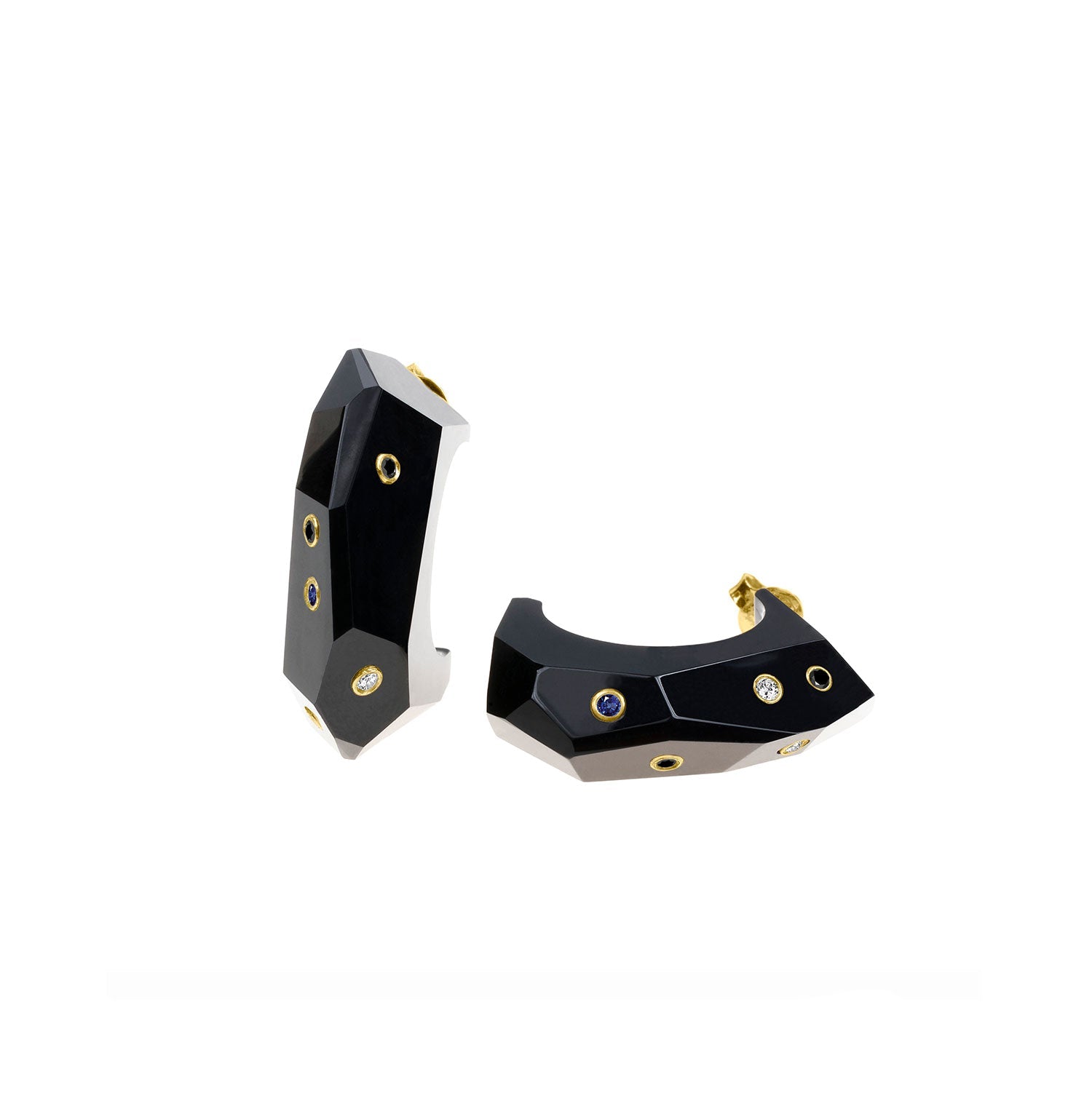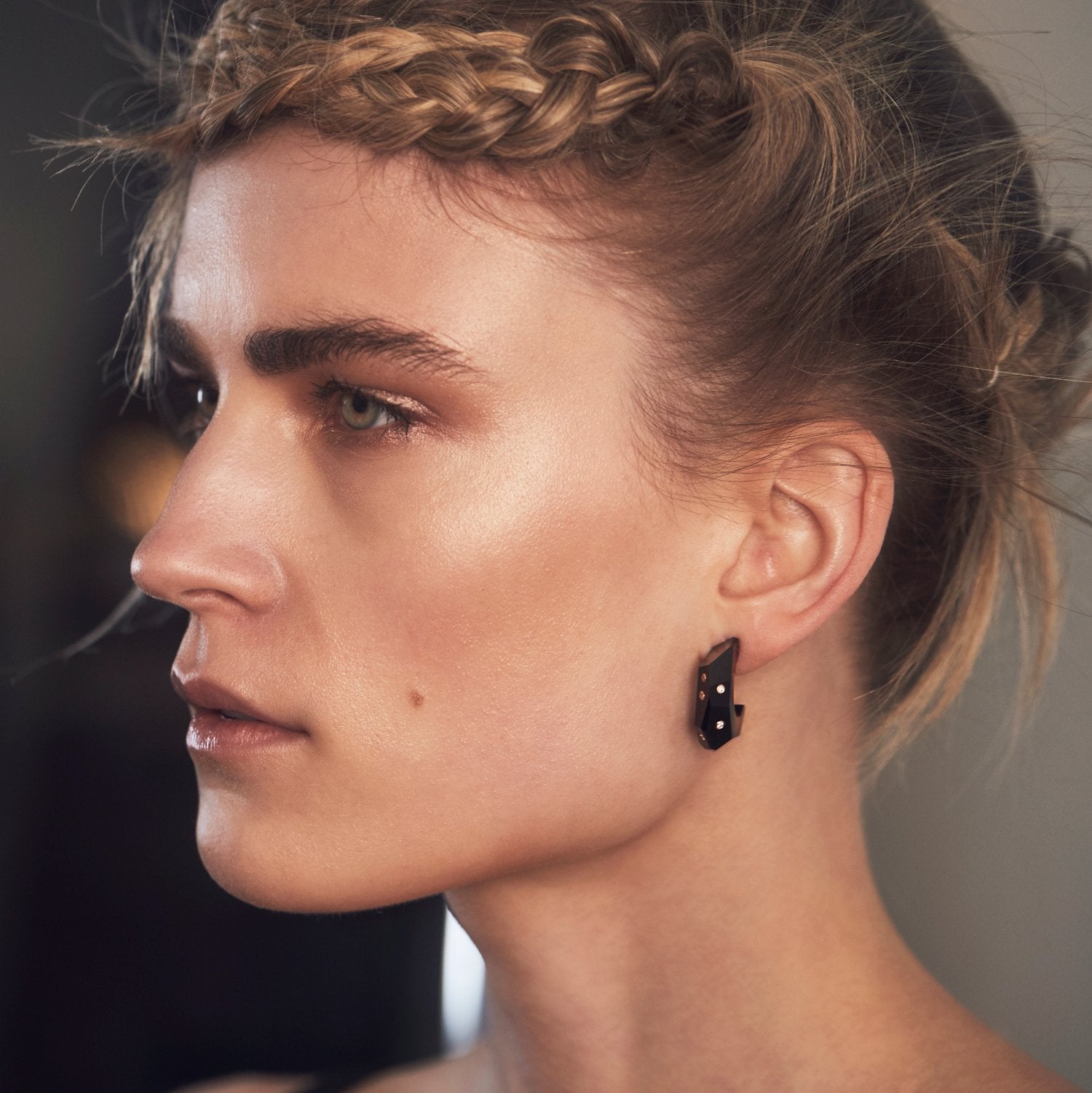 The Black Madame -sapphires
I know you aren't supposed to pick a favorite child but have you looked at these? Made from Black Onyx Stone cut to create a geometric faceted look with 14K gold handmade bezels, set with 5 beautiful natural diamonds on each earring. As seen on the model, these are guaranteed to also be your favorite child...
 * Please keep in mind these are natural hand-carved stones and they vary in color.
 * When placing an order you can request for customized specifications such as size and color shades.
if you wish to customize this item contact us
MY DNA
10 Sapphires, Black diamond , White diamond Weight: .12ct (referring to pair)
Measurments: Height 25mm
Width 70mm (widest part)
*Double safety butterfly clasp
Size & Fit
When referring to earrings, you can absolutely rely on the model image to see the proportions. (These are slightly larger than other earrings in the collection)
As for 'fit', all earrings are extremely lightweight and easy to wear.
The Black Madame -sapphires