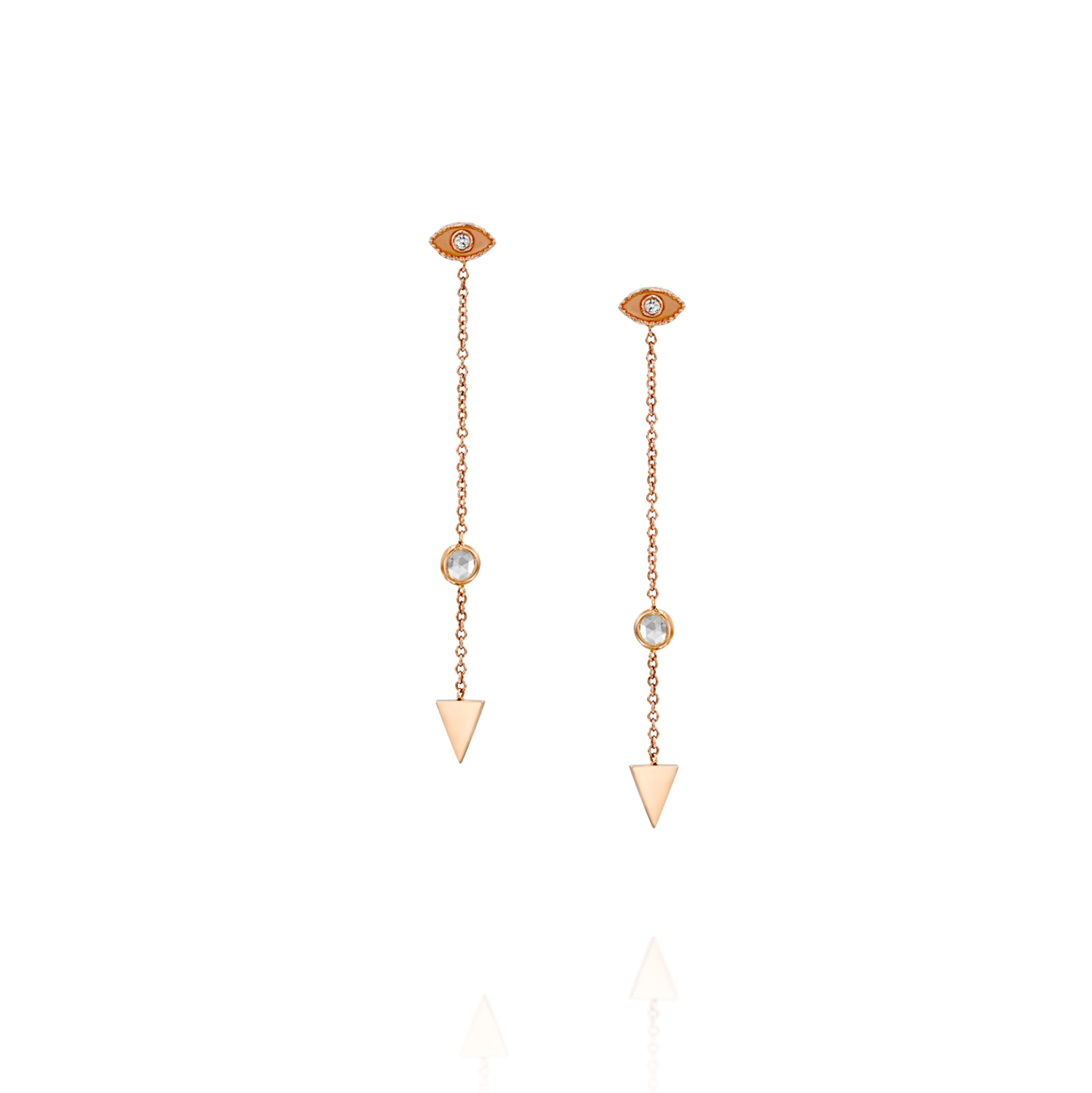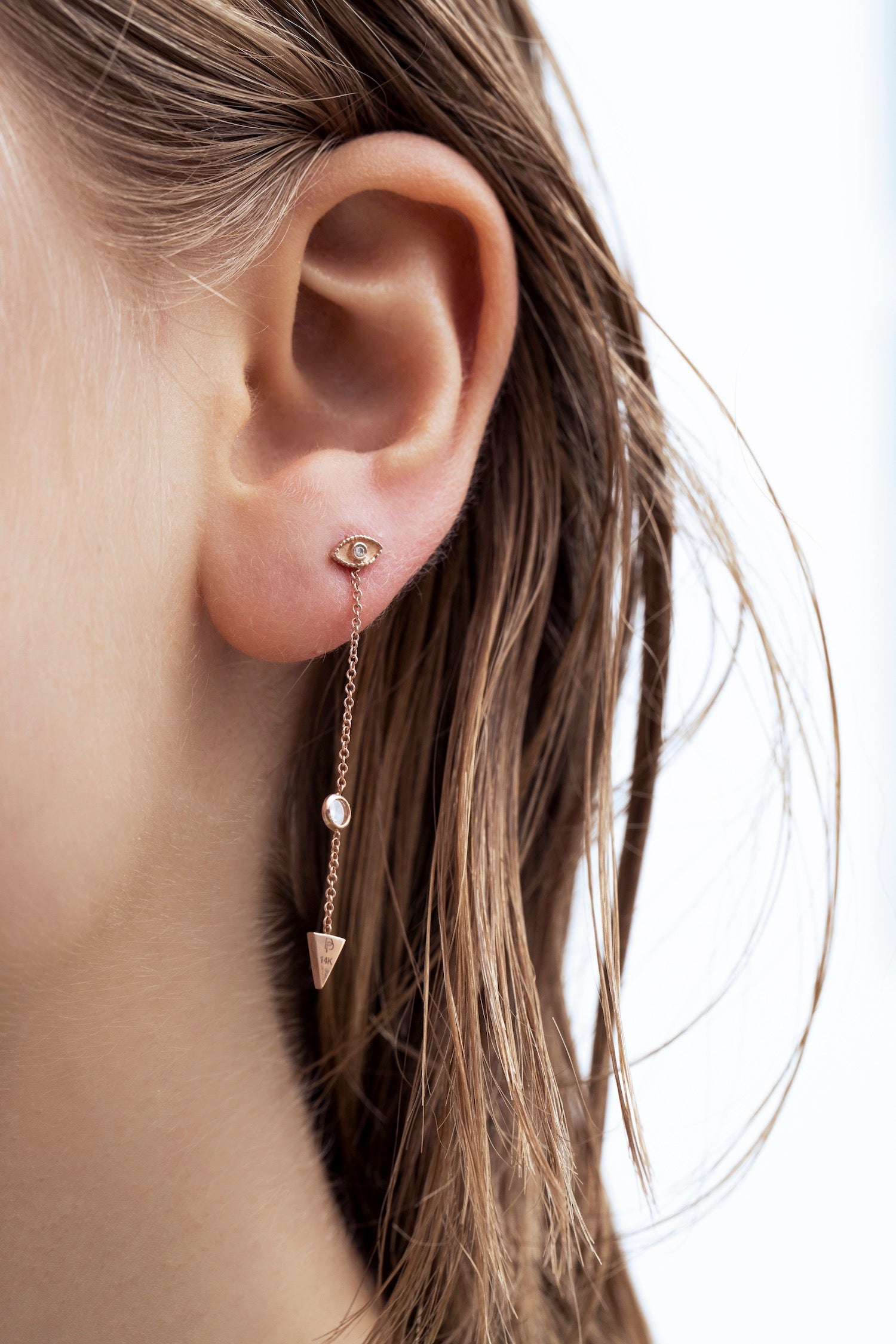 Sticks & Stones Eyes (Last Chance!)
3,520.00 NIS
Regular price
4,700.00 NIS
off
We were always into the 90s then why stop now? These earrings are a playful collaboration of our 'Sticks & Stones' earring, this time with baby eyes adding just the right amount of protection! Fun flirty and filled with gold and diamonds, what more do you need? The gold triangle throws them off and makes them a bit more 'edgy' rather than 'sweet', which is right up our alley. .
if you wish to customize this item contact us
MY DNA
Gold Weight: 1.6g (for pair)
Diamonds: 2 + 2 (rosecuts) = 0.12ct (for pair)
Eye Measurements: Height: 6mm, Width: 3mm, Thickness: 2mm
Earring length: 4.9cm
Size & Fit
When referring to earrings, you can absolutely rely on the model image to see the proportions.
As for 'fit', all earrings are extremely lightweight and easy to wear.
Sticks & Stones Eyes (Last Chance!)
3,520.00 NIS
Regular price
4,700.00 NIS