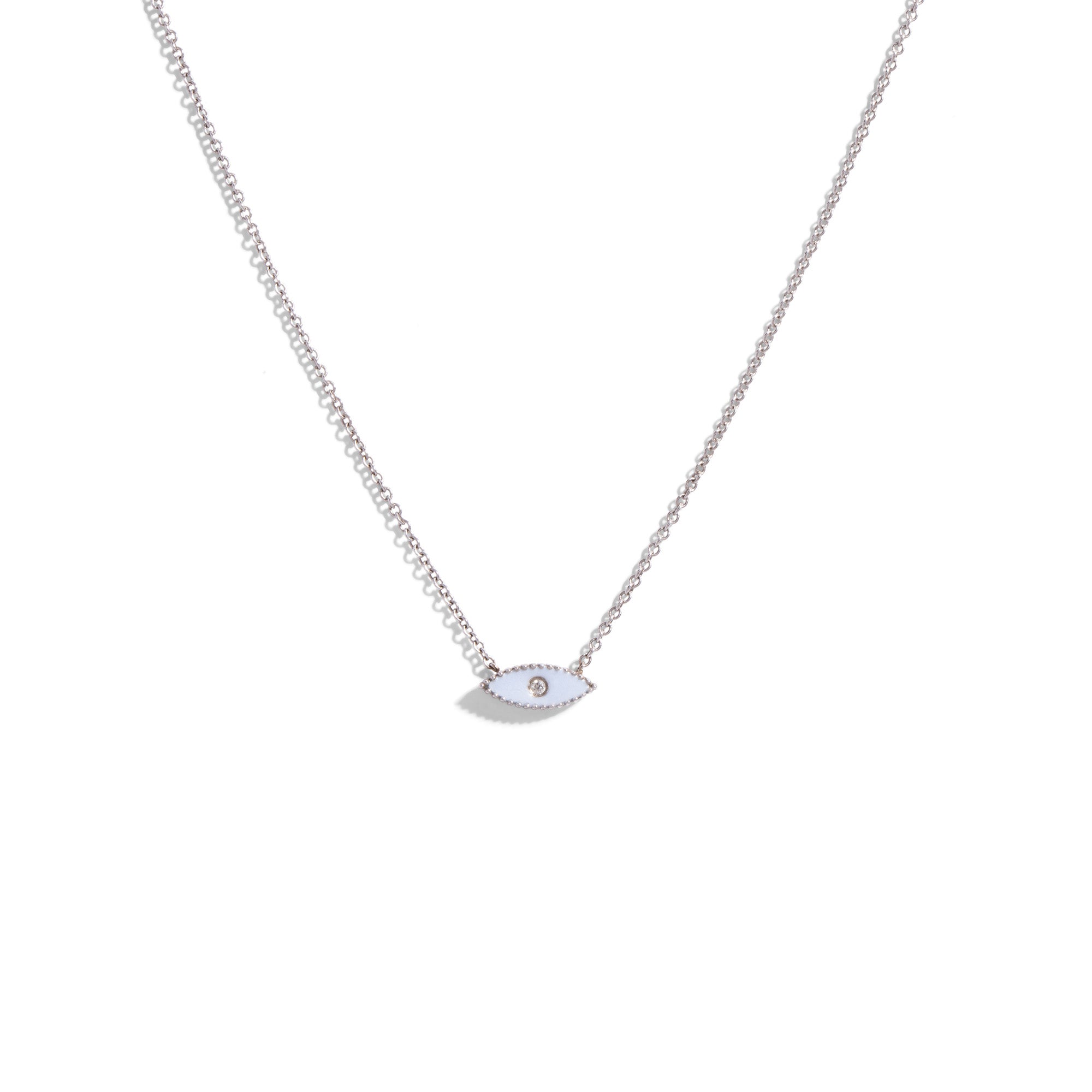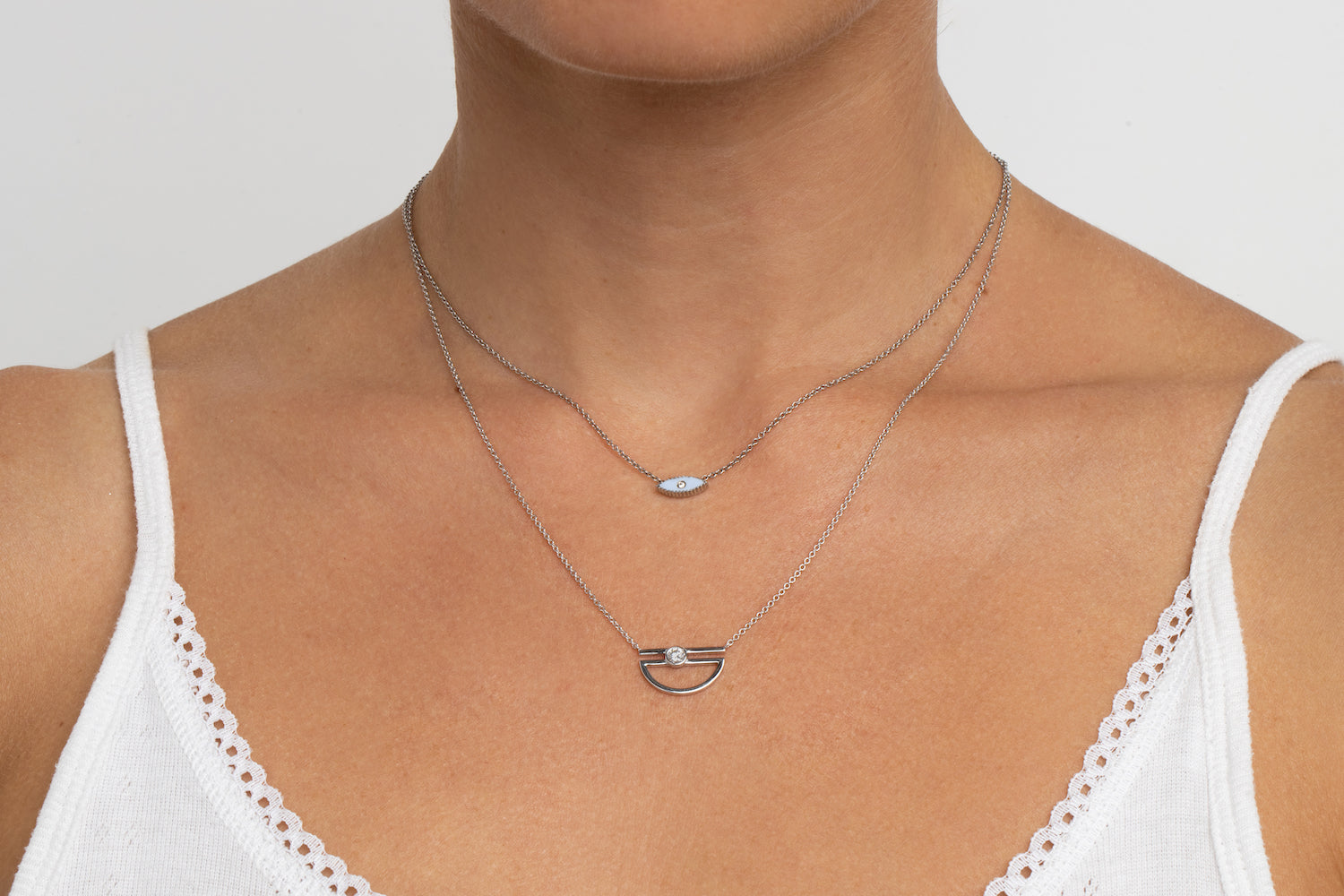 "The evil eye is a curse believed to be cast by a malevolent glare, usually given to a person when they are unaware... Causes many different cultures to pursue protective measures against it." Thank you, Wikipedia. Now, this is where we come in... Creating an elegant fine minimalistic 14K gold necklace with just one little diamond, just in case. Protective measures never looked as stylish! This version features a pop of color with enamel surrounding the diamond
*You can choose a color of enamel from our palette , just contact us!
*What we love about this necklace is the fact you can layer it with almost anything which is also why we recommend taking the shorter option of the two.
if you wish to customize this item contact us

MY DNA
Gold Weight: 2.1g
Diamonds: 1 = 0.01ct
Measurements: Height 4.5mm
Width: 11mm (widest part)
Thickness: 2mm
Enamel- Cloud
Size & Fit
This necklace lays beautifully as shown on the model,
As you can see it is fixed on the chain so will not move back and forth.
Looks great layered with other necklaces!