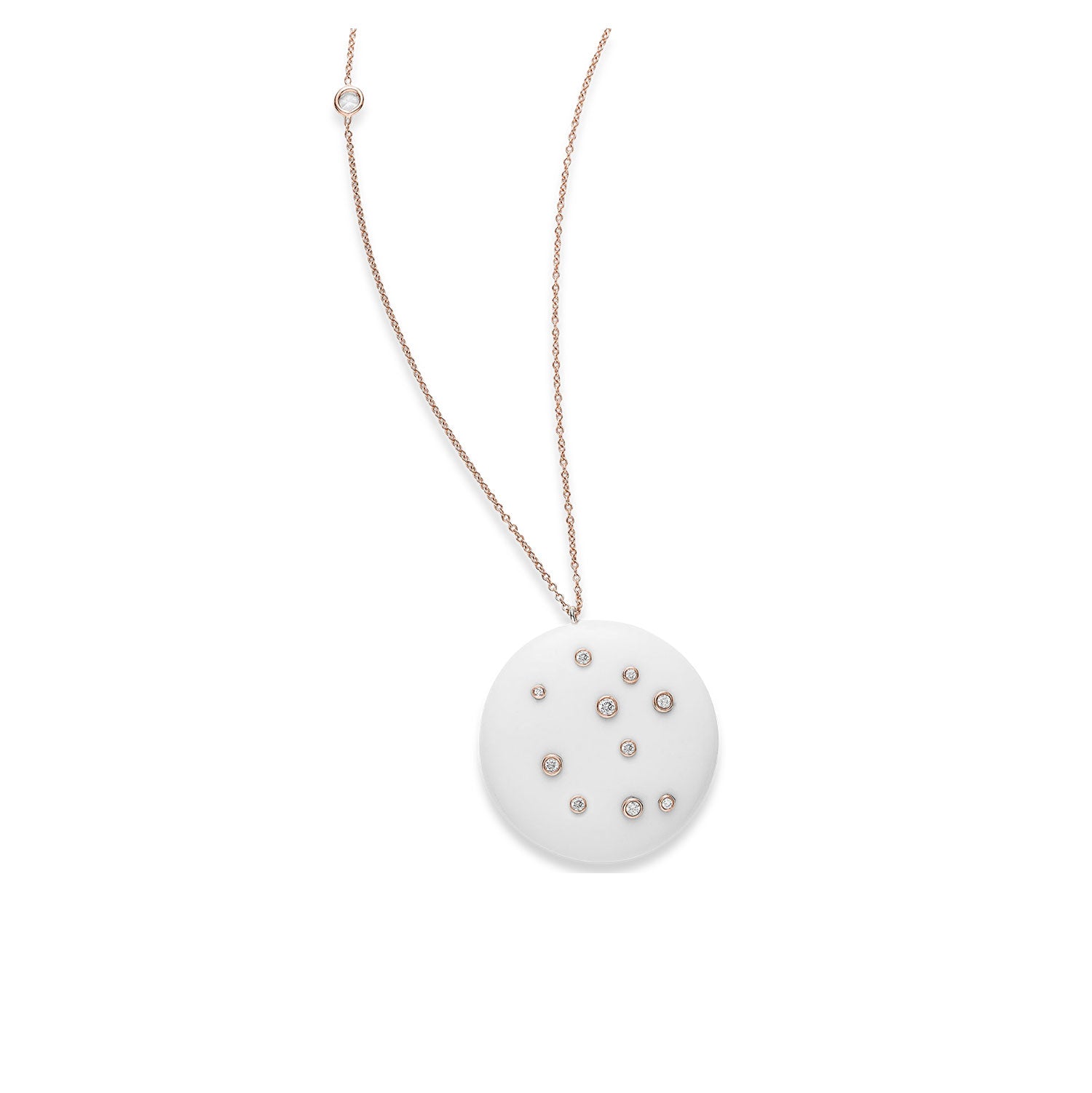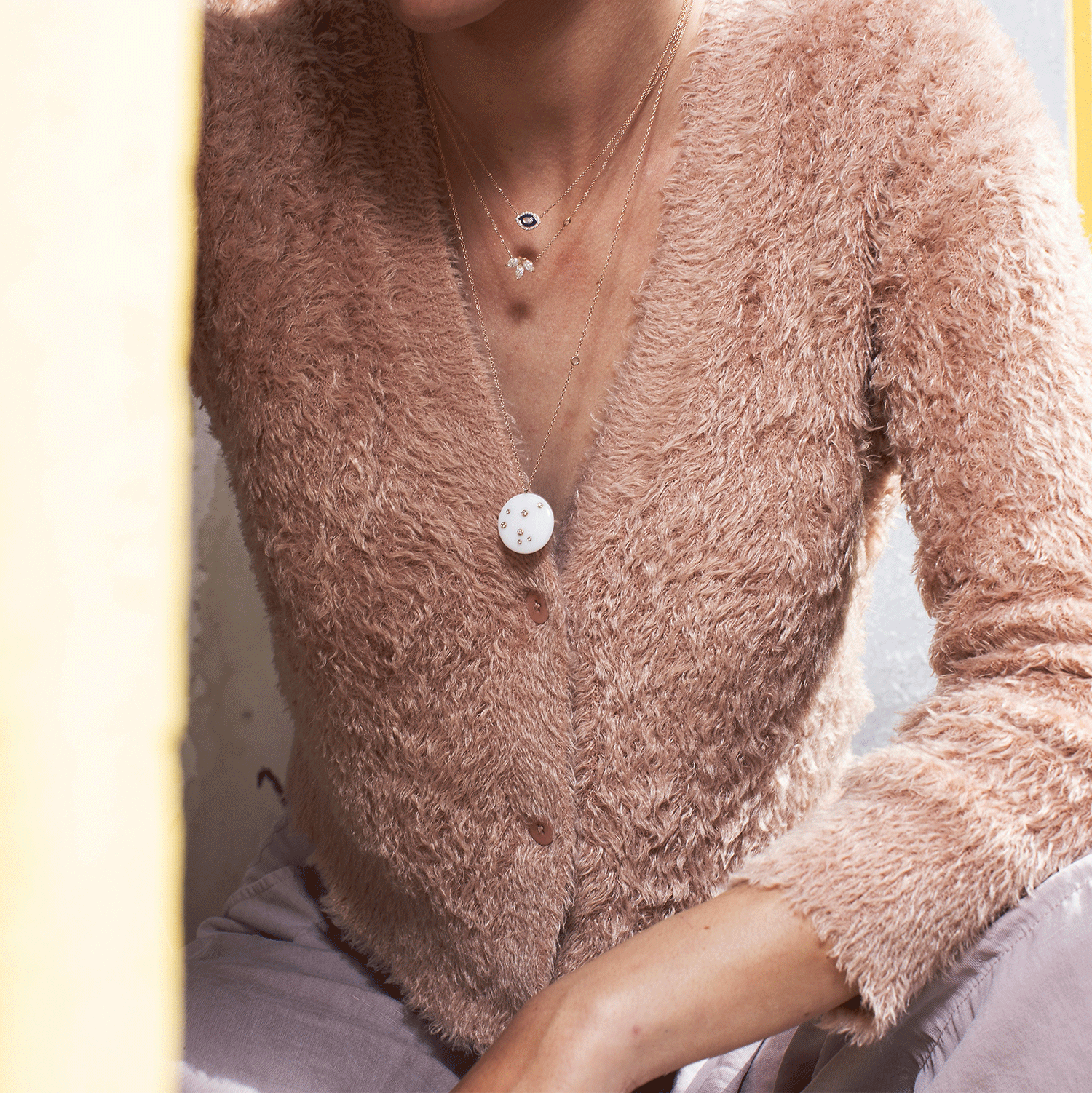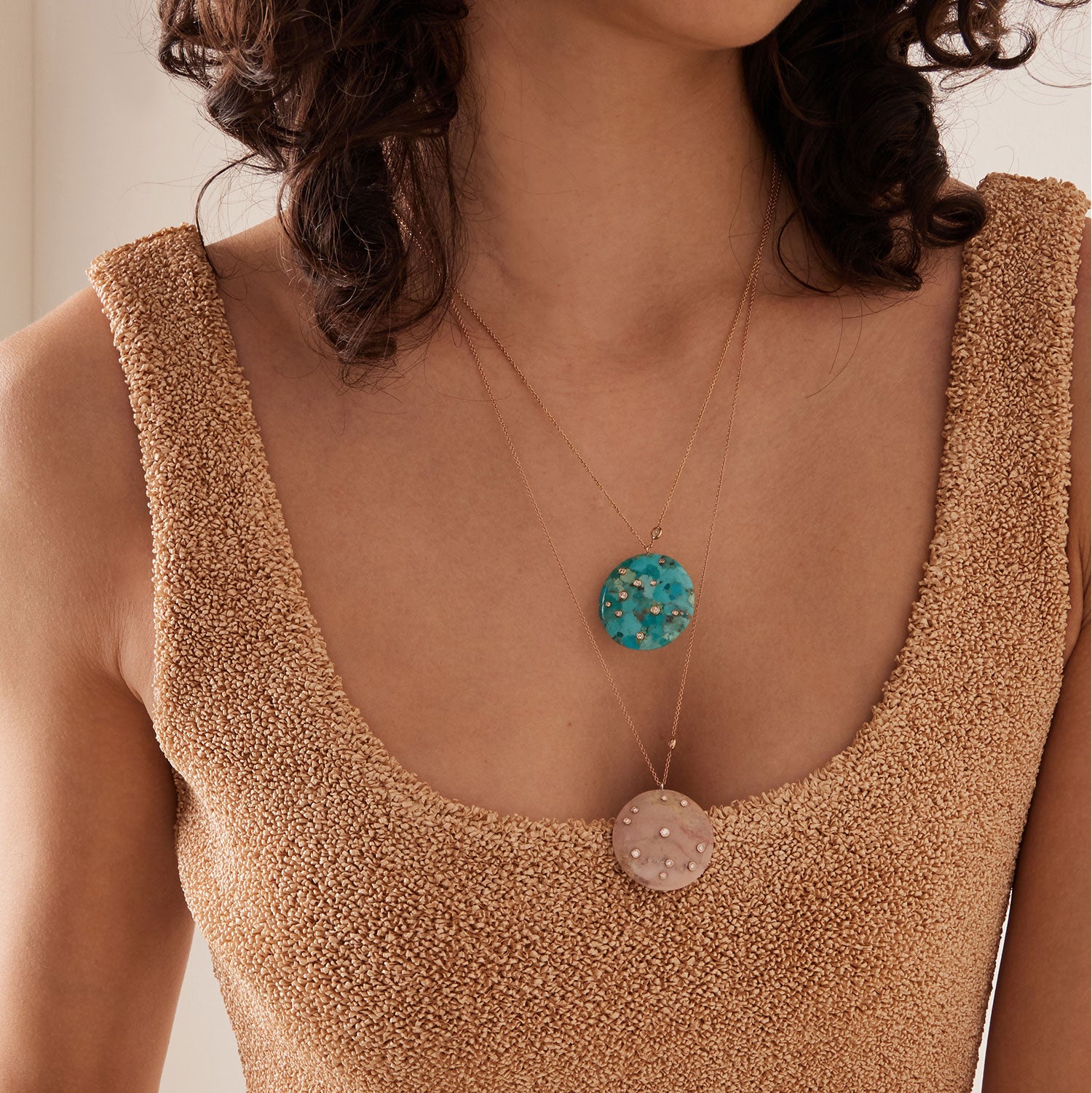 Constellation of White Onyx
Who doesn't like to daydream? Immerse yourself in our dreamy mini white onyx necklace encrusted with stars (well, diamonds). 10 diamonds in various sizes scattered unevenly on the natural stone, plus a side Rose Cut diamond on the chain. 14K gold and hand carved with love and attention to detail!
* Please keep in mind these are natural hand-carved stones and they vary in color.
* When placing an order you can request for customized specifications such as size and color shades.
if you wish to customize this item contact us or try it for yourself here! 
MY DNA
Diamonds- 10=0.10ct + 1 Rosecut diamond=0.03ct
Stone Diameter- 20mm - 25mm
Stone thickness- 5mm
Size & Fit
Looks great layered with other necklaces!
Constellation of White Onyx